RMMZ11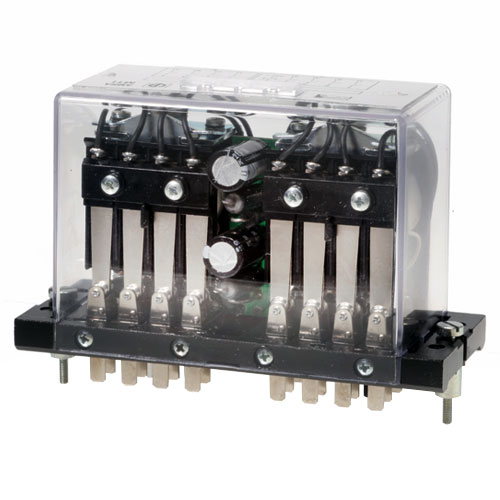 Specifications
Monostable plug-in trip relays, fast acting, with 8 contacts, 10 A
Switching time < 8ms
Solid and rugged construction for intensive duty
High electrical life expectancy and exceptional endurance
Self-cleaning knurled contacts
Transparent cover, fixing/pull-out screws
Wide range of sockets
Positive mechanical keying for relay and socket
Description
RMMZ11 series trip relays are highly reliable products providing top performance, suitable for applications in particularly harsh and unsettled environments, such as high voltage electricity distribution stations and medium voltage substations:
The typical application is
for interfaces between protections or automation systems and HV / MV breakers, for alarm transmission and very rapid trip operations.
multiplication of trip contacts in minimal time intervals
Equipped with 8 changeover contacts for exceptional flexibility of configuration.
Switching time < 8ms (first contact) + 5ms (bounces)
Knurled contacts to provide lower ohmic resistance thanks to the multiple electrical connection points: extended electrical life expectancy of the component, optimal performance for strongly inductive DC loads and for very low loads, such as in the case of interface signals.
High breaking capacity for controlling very heavy duty DC loads, also with intensive switching frequency.
Elevated production versatility. Nominal voltage available from 12 to 220VDC/440VAC, with multiple operating ranges. Facility to adapt the products to meet specific application requirements.
The typical application sectors are among the most demanding, such as electricity generating stations, electrical transformer stations, fixed equipment for railways, or industries using continuous production processes (chemical and petrochemical, rolling mills, cement works, etc.).
Compliance with standards
EN 61810-1, EN 61810-2, EN 61810-7 Electromechanical elementary relays
EN 60695-2-10 Fire hazard testing
EN 50082-2 Electromagnetic compatibility
EN 60529 Degrees of protection provided by enclosures
PAVM321
Connection: Front
Terminal type: Screw
Mounting: Panel /DIN Rail
Wire max (mm2): 2 x 2.5
Operating temperature: -25…+55°C
Details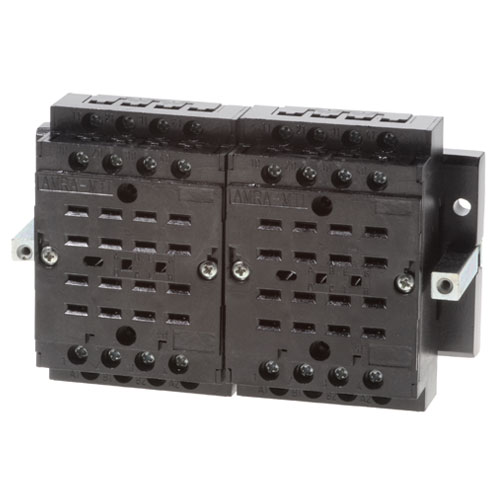 PRVM321
Connection: Rear
Terminal type: Screw
Mounting: Panel
Wire max (mm2): 2 x 2.5
Operating temperature: -25…+55°C
Details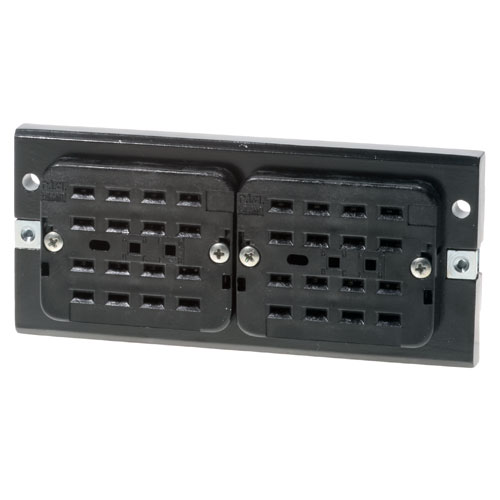 PRDM321
Connection: Rear
Terminal type: Double faston
Mounting: Panel
Wire max (mm2): 2 x 2.5
Operating temperature: -25…+55°C
Details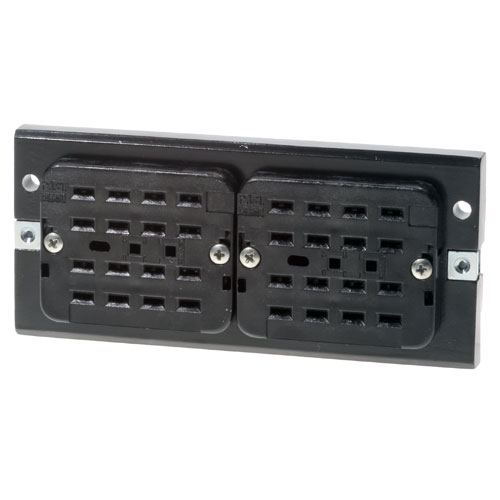 Choose your Relay
close