RANGE OF FORCIBLY GUIDED CONTACTS RELAYS, 2-4-8 CONTACTS, COMPLIANT TO EN 61810-3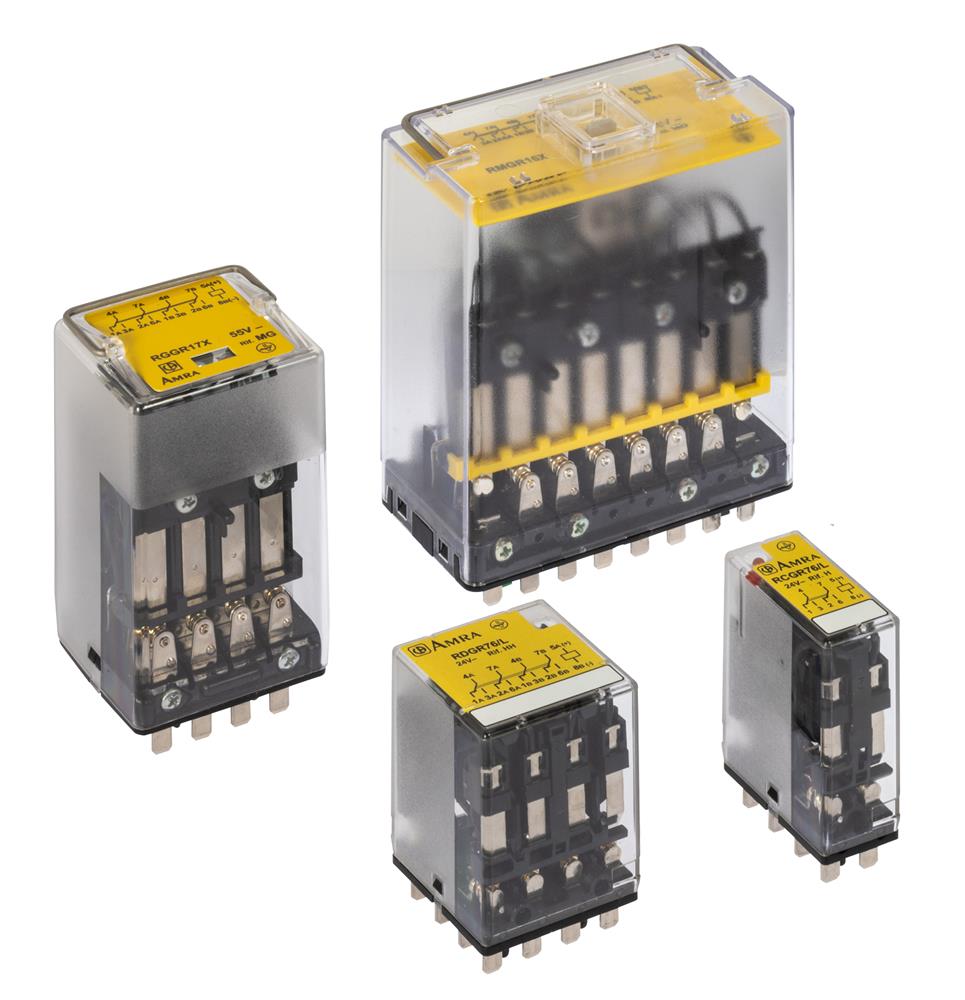 AMRA's range of forcibly guided contact relays has been extended!
Currently 4 models are available from 2 to 8 contacts.
The relays comply with EN 61810-3, type "A" relays. All contacts of the same relay are mechanically linked and can be used for safety-critical applications, for reliable check reading of contacts position.
4 models:
Available in version for rolling stock use, and in compliance with standards EN 60077, EN 61373, and EN 45545-2.
Special contact construction features for switching of both high and low loads, without the need for gold plating.